C. Huerto Pomares, 1, bajos, 30004 Murcia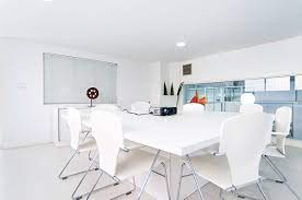 It is a modern and comfortable space located in the centre of Murcia, specially designed to adapt to your needs, whatever they may be: independent offices, workstations in group rooms, equipped meeting rooms and, of course, common areas.
Equipped with everything you need to start working from the very first moment without making any initial investment. The space is aimed at all types of professionals, being ideal for new entrepreneurs, freelancers, self-employed, teleworkers and small companies.
General Info/Accessibility
Who can use the co-working space?: Freelancers, Businesses, Would-be entrepreneurs
How many available workstations does the co-working space have?: 11-20
Is car-parking stations near the co-working space?: Yes
Is the co-working space accessible by disabled people?: Yes
Does the co-working space offer 24/7 access to its premises & facilities?: No
What is the pricing model of the co-working space?: Monthly fee
Offered Facilities/Amenities/Services
Hot desks (non-dedicated desks): Yes
Teleconferencing rooms / equipment: Yes
Printing and scanning facilities: Yes
Professional mailing address: Yes
Switchboard / Phone answering service: No
Counselling services: Yes
Fire security system: Yes
hola@sumartecoworking.com
https://sumartecoworking.com/