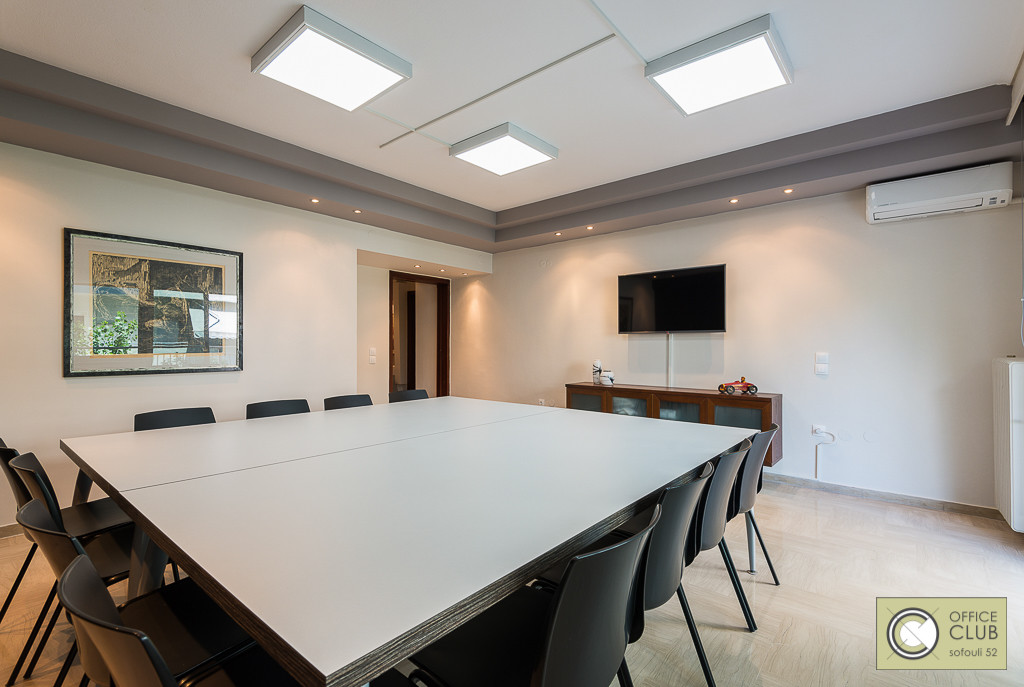 OFFICE CLUB offers a professional environment in 3 spots in Thessaloniki, tailored to the needs of freelancers or business entities, with many affordable solutions that will assist them in developing and expanding their activities. It concerns all kind of professionals in the service sector (engineers, architects, lawyers, brokers, consultants, etc.) who are seeking an elegant and flexible in terms of space, time and cost environment in the East part of Thessaloniki, where they could work undistracted and could also welcome their partners and customers. Furthermore, they can be in continuous interaction with same or other professionals that also use the premises.
OFFICE CLUB is also addressed to small and large companies that wish to make use of its fully furnished and equipped facilities for professional meetings, presentations and seminars.
All the above, are tailored to hosted companies' and would be entrepreneurs' needs, without being bound by long term and costly rental contracts, avoiding at the same time installation, maintenance and other costs.
General Info/Accessibility
Offered Facilities/Amenities/Services