Molo 12 Brindisi Coworking & Maker Space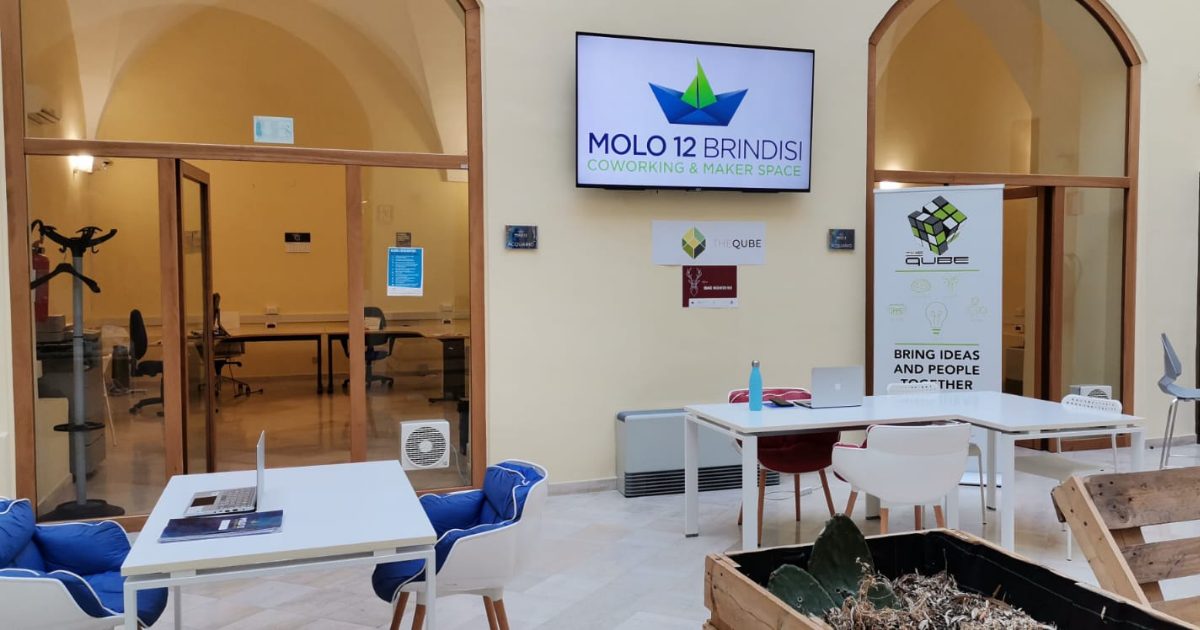 Molo 12 Brindisi Coworking & Maker Space is a very confortable place to study and work for everyone. It's located inside the wonderful Guerrieri Palace, in Via Guerrieri 7, two steps away from the sea and into the historic center of Brindisi. Its position is really strategic, because near there are many restaurants, bars and shops. The coworking is open to students, freelancers, entrepreneurs, companies and digital nomads. It's divided into different areas such as: a large and spacious open space, that is free for everyone; a reserved area, that is called "Acquario", for those who need a private place to work and more privacy.
On the first floor there are ten offices, two meeting rooms, two event rooms and two different traning rooms. Offices are different and their prices are based on the number of available workstations: Molo 12 offers spaces for one person, for two or three people and also offices for four or six people. The two meeting rooms are perfect for private reunions, skype calls or job interviews. The two areas for big events are equipped with a TV, air conditioning, flipchart, tables and chairs.
Molo 12 Brindisi hosts also a Fablab, a laboratory of digital manufacturing, where it's possible to create something new, with the help of its tools, like 3D printers, laser cutting machines, CNCs, induction presses.
MOLO 12 is all this: a constantly evolving community which weaves relationships capable of going beyond the simple exchange of work.
General Info/Accessibility
Offered Facilities/Amenities/Services